However when it comes to retirement incomes, every bit extra can make a worthwhile contribution to a retiree's lifestyle.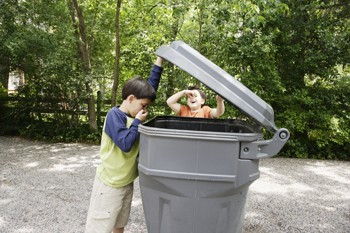 "Numerous research studies have shown that even a modest increase in income in retirement can result in significant improvements in retiree satisfaction," emphasises a new report (PDF) by the Association of Superannuation Funds of Australia (ASFA).
And the report points to research by specialist researcher Investment Trends showing the difference $5000 a year in extra income can make to a retiree. For every $5000 of additional income, retirees surveyed felt their lifestyles had noticeably improved.
As ASFA notes, just $5000 a year in income from a superannuation fund boosts a single retiree's income by 25 per cent against the Age pension alone. This could have a significant impact on a retiree's standard of living.
And with each extra $5000 in retirement income, a retiree's lifestyle potential improves.
Key points worth making here include:
Even modest super savings can make a critical difference to retirement incomes and retirement lifestyles.
It is important to look beyond the total dollars in a superannuation account to the actual retirement income that those savings are likely to produce. Such a focus on retirement income may provide a practical incentive to contribute more to super while still in the workforce



Superannuation calculators, such as Vanguard's Superannuation retirement calculator, can provide a valuable insight into how much retirement income your super savings may produce.





By Robin Bowerman
Smart Investing
Principal & Head of Retail, Vanguard Investments Australia
18 November 2014




 




1st-December-2014